Why did John W. B. Rich get Suspended from Twitter?
As you may know, John W. B. Rich (Wealthy) was suspended on Twitter early Wednesday morning.
The reason given by Twitter was for "targeted harassment" in the replies of Donald Trump and Rudy Giuliani tweets. One of the offending tweets suggested that Joe Biden should "sleep with Melania in order to teach Donald a lesson."
Another tweet suggested that investment bankers should take to the streets and riot because poor people were getting stimulus money.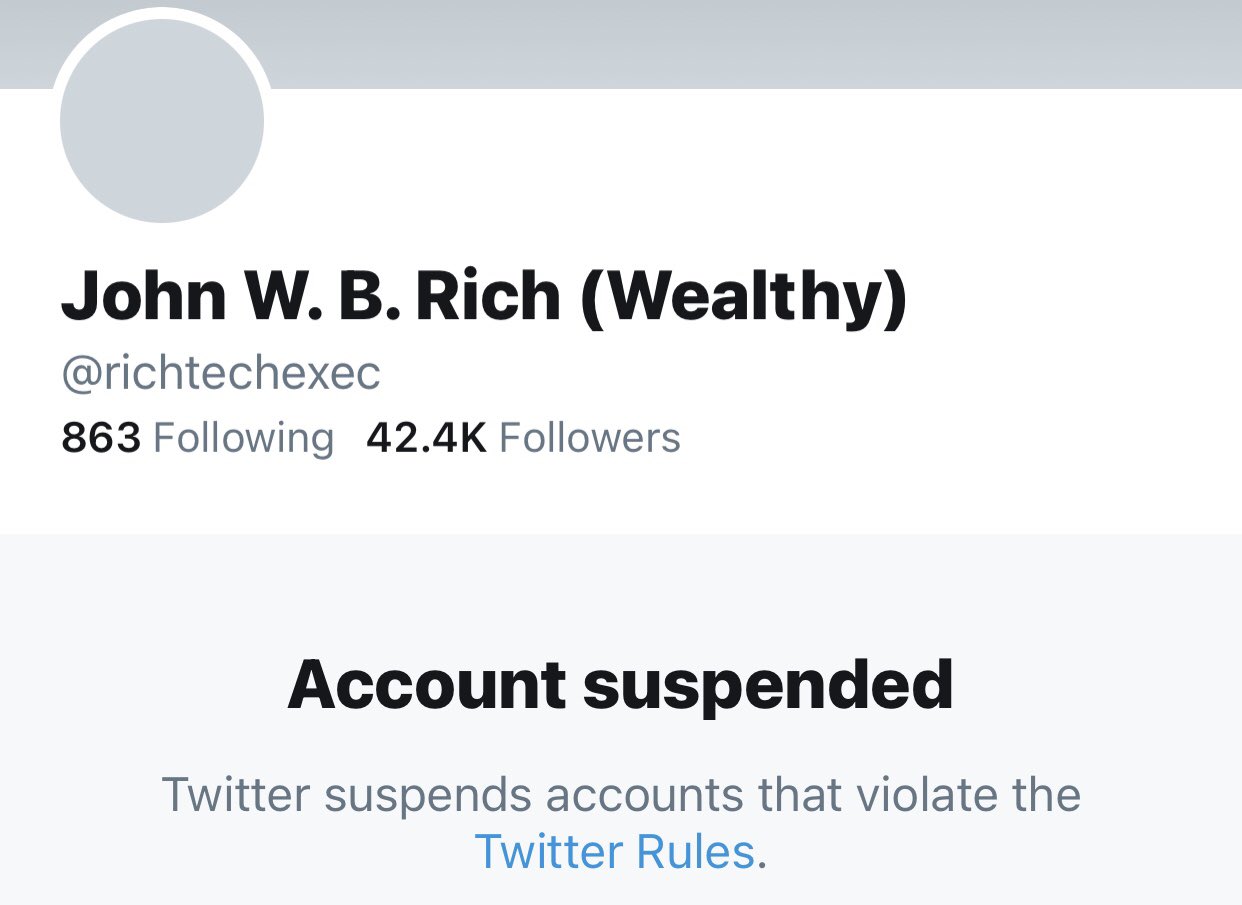 Twitter did not specify if the suspension was permanent, and gave the opportunity to appeal. John's interns have filed the necessary paperwork and are awaiting word back from Twitter. We will continue to follow-up until we receive an answer.
In the meantime, supporters can tweet @TwitterSupport to lobby on John's behalf. Make sure to tag the old account @richtechexec, and do NOT tag the new account in those tweets (Twitter frowns upon creating duplicate accounts; though the new account was a previously-made backup. We also changed the persona to a new name and picture to avoid violating Twitter's rules on duplicating a suspended account).
–
Follow our new Twitter account @cokedupoptions